Sierra Retract Valve & Air Fill Valve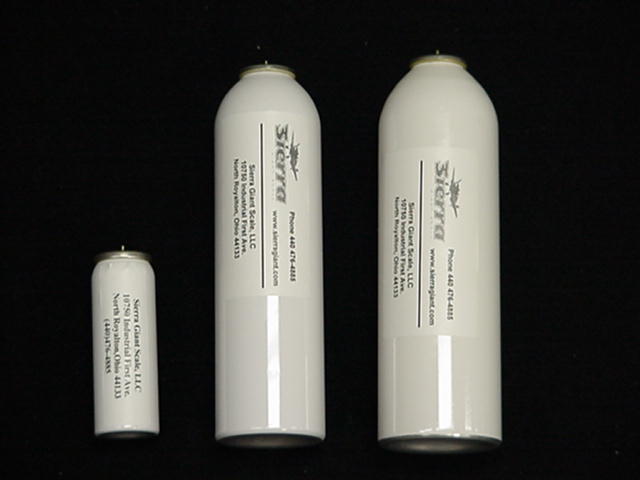 Photo of Small, Medium and Large Air Tanks

Red & Blue Color Air Line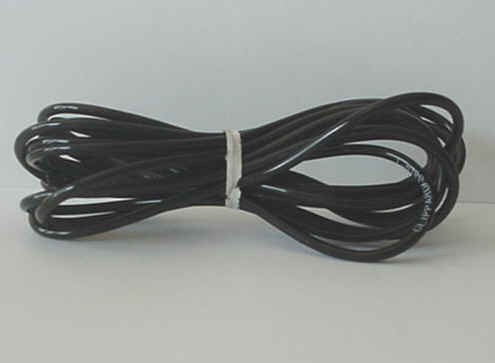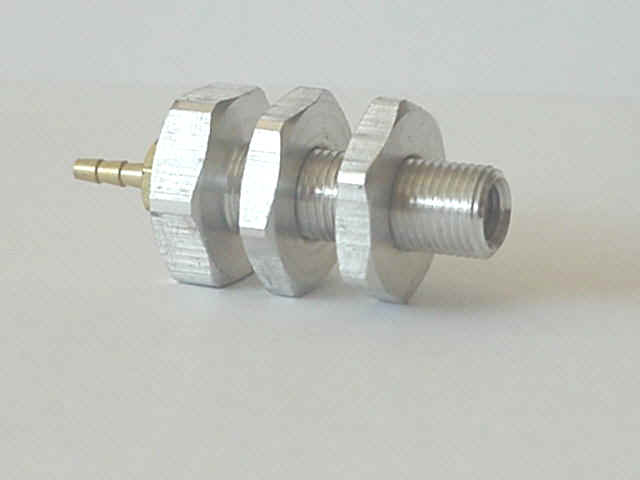 Black Air Line - Great for Your Brake Lines Air Fill Valve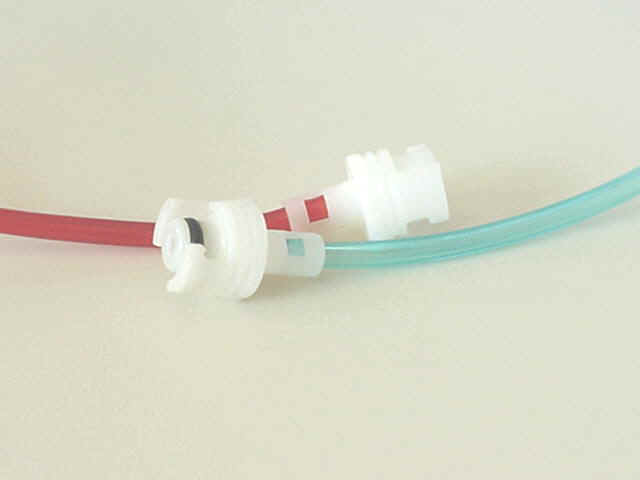 Quick Disconnects - Standard and Bulkhead Styles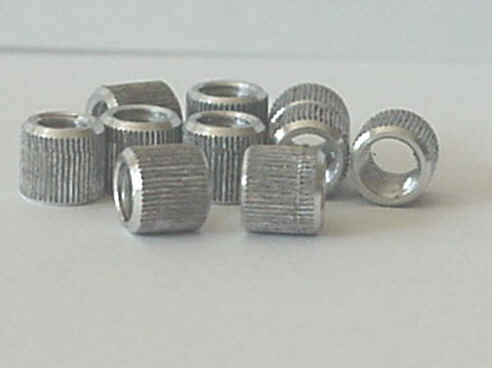 Air Line Retaining Nuts - Used to Keep Air Lines Connected in High Pressure Systems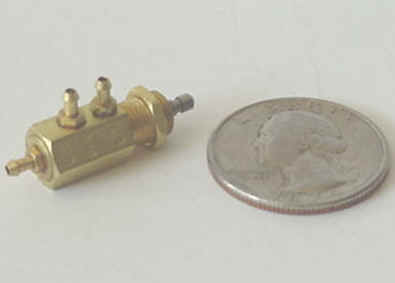 Retract Door Button Valve - Great for Opening & Closing Gear Doors
Fill Valve Key Benefits
Fill Unit has a Schrader valve like your automobile tire.
Long threads with two hex nuts for adjustability.
Works with all types of standard and electric fill chucks.

Retract Valve Key Benefits

Designed with larger orifices to handle larger 2 and 3 gear systems.

Real needle screws for precise flow control.

100% Quality Checked because your Plane depends on it.

If you are having trouble with other valves, ours are proven to handle the job.
Pricing
| Description | Part # | Price |
| --- | --- | --- |
| Large Alum. Air Tank / 40 Cubic Inch | AT-L | $15.00 |
| Small Aluminum Air Tank / 8 Cubic Inch | AT-S | $9.00 |
| Complete Large Air Control System | AS-L | $89.00 |
| Complete Small Air Control System | AS-S | $85.00 |
| Brass Barbed Air Line Tees | ALT-1 | $3.95 |
| Barbed Air Line Quad Manifold | ALT-2 | $5.00 |
| Color Air Line 10Ft. Roll (Specify Color) | AL-1 | $5.00 |
| Quick Disconnects (Ea.) | QD-1 | $3.95 |
| Quick Disconnects (Ea. / Holds Air) | QD-2 | $7.95 |
| Quick Disconnect (Panel Mount with Nut) | QD-3 | $5.95 |
| Door Button Valve with Hex Nut | DBV-1 | $18.00 |
| Sierra Air Fill Valve With Hex Nuts (1pc) | FV-1 | $12.95 |
| Sierra Air Fill Valve With Hex Nuts (5pc) | FV-1 | $50.00 |
| Sierra Flat Mount Retract Valve | RV-2 | $47.00 |

Send mail to webmaster@.sierragiant.com with questions or comments about this web site.
Copyright © 1997 Sierra Giant Scale, LLC
Last modified: October 18, 2012