Hawker Tempest / Sea Fury Retracts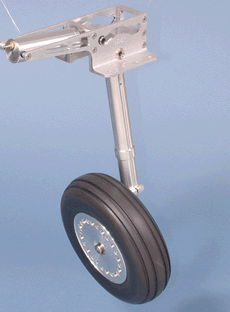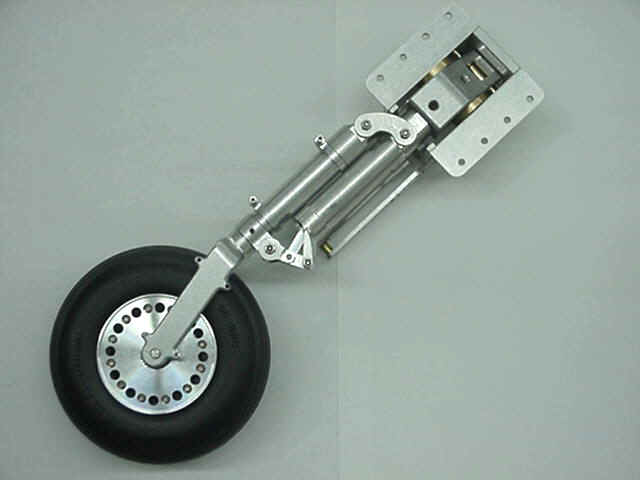 Main Gear and Non Scale Strut. 1/5 Scale Strut with 100 Degree Retract
Key Benefits
Main Gear Retracts 100 Degrees for Scale Angles. (Handles up to 55lb. planes)
1/5.5 Scale will fit the Jerry Bates Hawker Sea Fury/Tempest.
1/5 Scale Designed to fit the Vailly Aviation Hawker Tempest / Sea Fury.

Door Collars and Fork Tabs for Gear Door Mounting Per Scale Photos..

7/8" Pneumatic Cylinder for Reliable Operation. (Optional 1-1/8" Cylinders)
Most are Stock, Ready for Immediate Shipment.
Description and Pricing
| Part Description | Part # | Price |
| --- | --- | --- |
| 1/5.5 Scale Tempest/Sea Fury Main Struts and Retracts | 1/5.5 Tempest/Sea Fury Scale | $680.00 |
| 1/5 & 1/4 Scale Upper Retract Mechanism (Pair) | 1/5 Sea Fury Upper Retracts | $330.00 |
| 1/5 Scale Tempest/Sea Fury Struts Only | 1/5 Tempest/Sea Fury Struts | $500.00 |
| 1/4.5 Scale Tempest/Sea Fury Struts Only | 1/4.5 Scale Tempest/Sea Fury Struts | $560.00 |
| 1/5 Scale Tempest / Sea Fury Retracts with Non-Scale Struts | 1/5 Tempest/Sea Fury | $500.00 |
| 1/5 Scale Tempest / Sea Fury w/Scale Struts & Retracts | 1/5 Tempest/Sea Fury Scale | $780.00 |
| 1/4.5 Scale Tempest / Sea Fury w/Scale Struts & Retracts | 1/4.5 Tempest/Sea Fury Scale | $850.00 |
| 1/4 Scale Tempest / Sea Fury Scale Mains | 1/4 Tempest/Sea Fury Scale | $950.00 |

Send mail to webmaster@sierragiant.com with questions or comments about this web site.
Copyright © 2010 Sierra Giant Scale, LLC
Last modified: October 18, 2012