Basic Steerable Nose Struts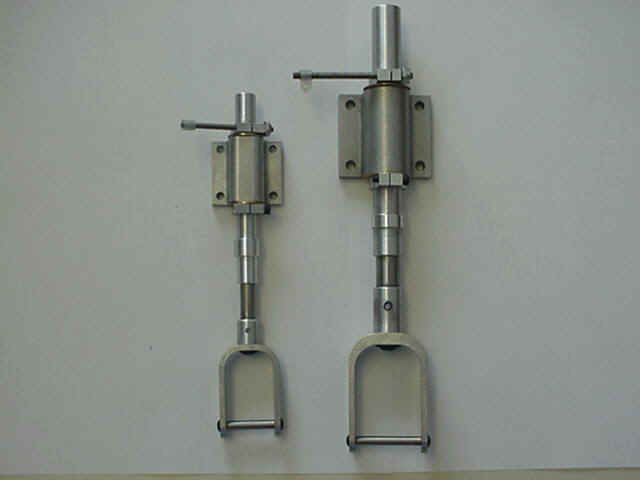 Steering Nose Strut Shown.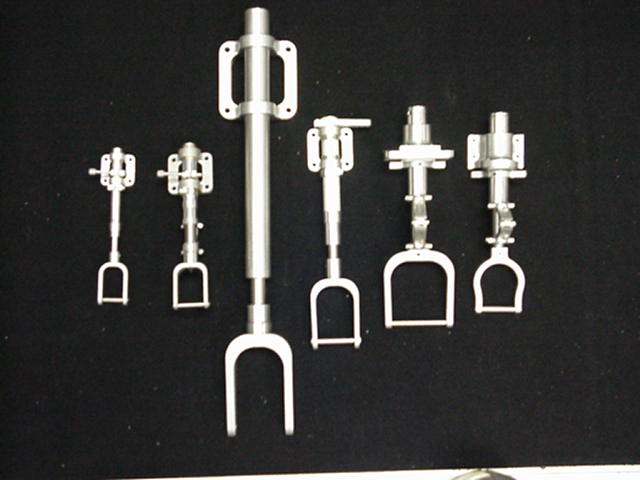 Sizes from 2-1/2" Wheel to 7" wheels. From 8 lb. up to 120lb. Planes.
Key Benefits
Oleo Action with Adjustable Spring Load. Tork Links Can Be Added if Required.
Designed to fit Non Retractable Nose Gear Planes.
Bronze Bushings for Long Life.
Push Pull Steering Arm with Adjustable Pivot Clamps.
Stock, Ready for Immediate Shipment.
Description and Pricing
| Part Description | Part # | Price |
| --- | --- | --- |
| 7/16" Diameter Nose Strut | 7/16" Nose Strut | $80.00 |
| 1/2" Diameter Nose Strut | 1/2" Nose Strut | $95.00 |
| 5/8" Diameter Nose Strut | 5/8" Nose Strut | $100.00 |
| 3/4" Diameter Nose Strut | 3/4" Nose Strut | $250.00 |
| 1" Diameter Nose Strut | 1" Nose Strut | CALL |
| Additional Tork Links | Tork Links | CALL |

Send mail to webmaster@sierragiant.com with questions or comments about this web site.
Copyright © 1997 Sierra Giant Scale, LLC
Last modified: April 08, 2008